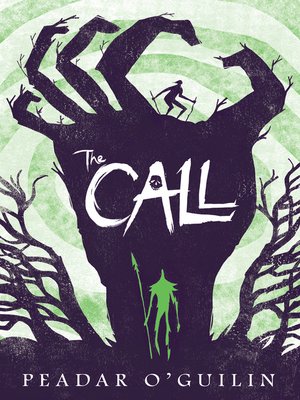 Review #31
The country of Ireland has dropped off the map. All planes in Irish airspace suddenly crashed, and all the boats sank. A thick fog obscured the views of nearby Scotland, and all television, radio, and internet signals were lost. Then the children begin disappearing, returning exactly three minutes later, horribly mutilated. The Sidh, otherwise known as the fairy folk, have found a way back into our world after being banished centuries ago. Now, they are out for revenge.  Twenty-five years later, survival schools have popped up all over Ireland, where the dwindling population of children learn the skills they will need to survive once they too are Called.
Fifteen year old Tessa is one of the students at one of these colleges, but neither her classmates nor her professors have high hopes for her survival. Tessa's legs are twisted and useless after a childhood encounter with polio, and the Sidh have little sympathy for a crippled child. This makes Tessa even more determined to buck the odds and live to see her eighteenth birthday. She maintains a stony distance from the other students, except for Anto, a determined pacifist who has also been given slim odds for staying alive against the Sidh.
This novel by author Peadar O'Guilin pulls you in from the first chapter and refuses to let go. This is one of those books where you find yourself debating how much sleep you actually need per night. Thankfully it's also relatively short, so only one or two sleepless, page-turning nights will be required.
The menace of the fairies known as the Sidh comes from their implacability. They cannot be bargained with. They feel neither pity nor sympathy for the bewildered children who find themselves transported into their realm. They take a sinister kind of glee in finding new and inventive tortures for their helpless victims. And even those who do end up surviving the Grey Land are changed forever in one way or another. The lingering effects of constant fear permeate the pages of The Call, until we understand the hopelessness  that creeps into a person's soul once they realize the true cost of survival.
Ireland is a country that continues to have respect for its own ancient legends. When I visited Ireland a few years ago there were several mentions of fairy rings and fairy roads. This could have been all a shtick put on for gullible tourists, but at the same time you can still find articles blaming the fairies for all manner of things. If there were ever a place where the veil between the fairy realm and our own is the thinnest, it could be argued that this place would be Ireland.
This was a suspenseful and tightly written novel that kept me on the edge of my seat the entire time. It was disturbing without being overly gory, so would be appropriate for an older teen audience as well as being spooky fun for adults. Extra points for the amazingly creepy cover art.
My rating: 4.5/5
You can find The Call here on Amazon or here on Book Depository.
Happy reading everyone!