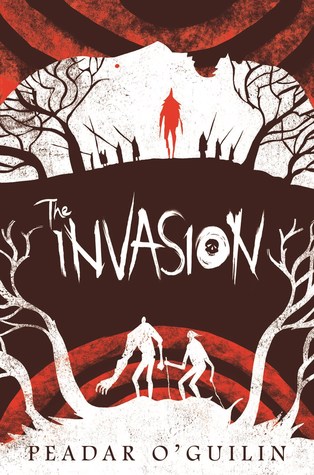 Review #54
Warning: Contains spoilers for Peadar O'Guilin's The Call.
Shortly after the life-altering events of The Call, Anto and Nessa are looking forward to relaxing away from the survival school and beginning their lives together. Nessa is on the bus to meet Anto when she is abruptly arrested and accused of collaborating with the Sidhe. If found guilty, her punishment will be eternal exile back to the nightmare of the Grey Lands. Meanwhile, Anto tries to search for Nessa but finds himself fighting alongside a group of soldiers as they desperately try to fend off attacks by the Sidhe and their legions of mutilated monsters.
I read and reviewed The Call a few months ago, and I really enjoyed it. Much like vampires have been defanged and werewolves declawed in their modern interpretations, so have the Fae been stripped of the mischief and malice that made them a force to be feared in ancient Ireland. A native of County Kildare, Peadar O'Guilin restores the "fairy folk" to their proper place as cruel and mysterious beings who were banished by the kings of Ireland to a bleak and desolate world. I felt that the first novel did an excellent job of establishing a world where the Sidhe have found a way to drag children into their realm to torture and twist them into living weapons. It was an unsettling and suspenseful novel that made me eager to learn more about Irish mythology.
The Invasion picks up shortly after the events of The Call, as Nessa and Anto try to adjust to a world that has left them very changed. Anto finds that his arm, mutated by the Sidhe, seems to have a mind of its own that is bent towards violence. Nessa's new control over fire lands her in hot water when she is accused of treason by the corrupt remnants of the Irish government. Many new characters are introduced, but sadly they are not given a lot to do. The Professor, for example is said to be a convicted murderer who has been given reprieve due to her expertise on the Sidhe. I would like to have spent more time fleshing out her backstory, but she is only given a few short chapters. A few of the supporting characters from The Call make an appearance, but none make a terribly strong impression.
If The Call was about setting up a convincing world and introducing the people in it, then The Invasion is more about action. Nessa and Anto aren't really given the opportunity to grow as individuals, which I had been looking forward to once they were away from the dangers of the survival school. The various battles and engagements depicted in this novel are lopsided. A story like this is only as compelling as its villain, and here the Sidhe fall strangely flat. Seen as a large and blurred army, their individual menace has been diminished.
Overall, I didn't enjoy the second installment of O'Guilin's series as much as the first. It had some really interesting aspects, but it lacked the suspense and sense of dread that the Grey Lands delivered the first time around.
My rating: 3/5
You can find The Invasion here on Amazon or here on Book Depository.
Happy reading everyone!