If you Google "Books to Read Before You Die" or "Must-Read Classic Novels", you will receive hundreds upon thousands of book lists compiled by various magazines and blogs. These are the novels that, supposedly, one must check off their literary bucket list at some point in their life.
There's just one problem. Just because a book is very popular, or has been around for a long time doesn't necessarily mean that it is well-written, or has a compelling plot. Here is my list of ten novels that so often appear on these "must-read" lists that, in my opinion anyway, failed to impress.
 Hamlet by William Shakespeare
  I absolutely love Shakespeare. He was my primary focus while I was completing my Bachelor's degree, and I have had the privilege of performing Shakespeare in amateur productions. However of all his major works, I have always found Hamlet to be the least impressive. The character's are incessantly whiny, the "play within a play" is an interesting idea that fails to materialize, and I've always found the female characters to be weak and useless compared to some of his other works. If you're looking for a truly remarkable Shakespeare play, I would suggest Macbeth or Othello.
2. The Sound and the Fury by William Faulkner
 This was required reading for my AP Literature class when I was seventeen, which may explain why I didn't enjoy it. I read the first hundred or so pages and then gave up. The early sections of the novel are narrated by a mentally challenged child from the South, and his young sister. Ultimately, I couldn't follow the plot at all, couldn't figure out what was going on, and had to throw in the towel.
3. Lord of the Rings by J.R.R. Tolkein
 I adore Peter Jackson's LOTR trilogy. I've seen the extended edition so many times I can damn near quote it word-for-word. However, Tolkien's novels lack characterization to the point where Frodo and the gang feel more like chess players being arbitrarily moved around Middle Earth than real people. And the complete and utter lack of meaningful female characters doesn't help. Trying to read the books always makes me appreciate just how spectacular a job Jackson did with his film adaptation.
Beowulf by Anonymous
 I dislike Beowulf for the same reason I could never get into Canterbury Tales; the language is so frustrating that it's just not diverting. I read in order to immerse myself in another time and place, and while I can enjoy the history and legacy behind an epic poem like Beowulf, it's just so much effort. Does this mean I'm lazy? Possibly, but I prefer reading as a form of entertainment, rather than a cerebral exercise.
Frankenstein by Mary Shelley
 As an avid horror fan, I remember being really excited to read Frankenstein, which has contributed so much to both the horror and science fiction genres. However,  this novel is incredibly boring. The parts of the book that deal with Frankenstein's monster are interesting and beautifully sad, but too much of the plot focuses on the Doctor as he lists his many regrets in life, leaving me underwhelmed and underscared.
Les Miserables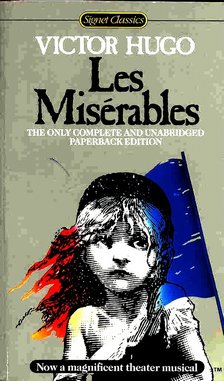 To the best of my knowledge, Victor Hugo was one of many nineteenth century novelists who was paid by the word, and my God does it show. I got three hundred pages into Les Miserables, realized that literally nothing had happened yet, and had to set it aside. At one point, Hugo dedicates an entire chapter to describing an alleyway, at which point I just couldn't take it anymore. I also can't stand the musical, which is terribly written except for one really good song. Also Hugh Jackman and Russell Crowe should never, ever sing.
Moby Dick
 Has anyone actually enjoyed Moby Dick? Or is it just one of those novels that people buy to keep on their bookshelf in order to feel cultured? Cause I guarantee that's why I read it. It's the "Great American Novel" after all. Except it's not. It has amazing plot with wonderful characters that gets completely buried under extraneous detail and useless segues.
Eat Pray Love
 The only "nonfiction" book on this list is also the only one that made me actively angry. I had to put nonfiction in quotes because I doubt nearly every word of Elizabeth Gilbert's supposedly transformative experience through Italy, India, and Bali. Gilbert is a monster of selfishness who abandons her life and her family in order to "find herself". Travel does not solve all your problems, and Gilbert consistently comes across as shallow, trite, and privileged.
The Golden Compass (His Dark Material series) by Philip Pullman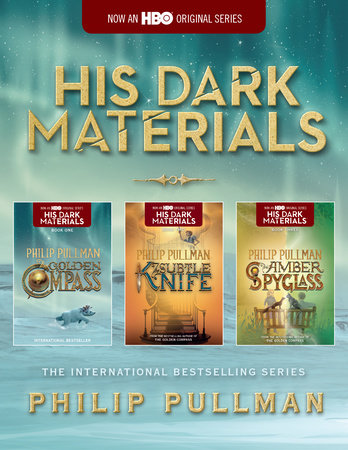 I actually rather enjoyed the first installment in this series. The Golden Compass is an entertaining children's story that does a great job of introducing an alternative world to ours and populating it with interesting and compelling characters. In the following books, Philip Pullman goes completely off the rails and foresakes character and plot development in favor of soapboxing on the evils of organized religion. The final novel, The Amber Spyglass, barely made sense at all.
Anything by Charles Dickens
 I've tried, I really have, to enjoy the works of Charles Dickens. I made it all the way through A Tale of Two Cities and A Christmas Carol, and about halfway through Oliver Twist. Like Victor Hugo, Charles Dickens was paid by the word, which encouraged him to never use just one word when thirteen would do. This leads to overly long descriptions which don't contribute anything to the novel. I think that Dickens does a wonderful job of developing plot and characters since I've enjoyed the film adaptations of his works. However, his novels just get bogged down with unnecessary detail which ultimately took away from my enjoyment.
Which of these books did you enjoy? What are some other "classic" novels that don't live up to their reputations?
Happy reading everyone!
Ashley