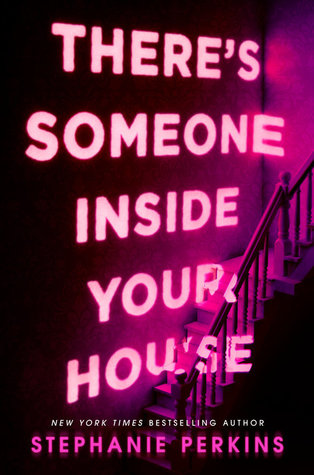 Review #80
Makani Young is struggling to adjust to life in Osborne, Nebraska. After a life spent growing up on the beaches of her native Hawaii, the small football-obsessed town is incredibly dull. Makani is relieved to be away from the dark past that haunted her back home. She's making new friends and possibly even a boyfriend. But when her fellow classmates begin turning up dead in a series of increasingly gruesome murders, she wonders if her past hasn't come back to haunt her.
The first twenty or so pages of this novel are brilliant. A teenage girl home alone begins to notice that random objects in her house appears to have been moved ever so slightly. She attempts to ignore her growing sense of fear and goes about her evening, but keeps feeling as though someone is watching her from the windows. When she least expects it, the killer strikes. It is a fun and tense homage to the campy openings of late '90's horror films such as Scream or Urban Legend.
It is then followed by nearly one hundred pages of a book that more closely resembles a late '90's teen rom-com. Given that author Stephanie Perkins' previous works were romance novels with titles like Anna and the French Kiss, and given that this is her first foray into the thriller genre, it's easy to tell that she had difficulty putting aside her romantic inclinations. The relationship between Makani and Ollie is sweet and genuine, but altogether tedious when the more interesting parts of the novel focus on a deranged killer as he stalks teenagers and dismembers them in creative ways. The juxtaposition of the romance and slasher genres doesn't quite mesh and often feels like two entirely different books that got accidentally squashed together.
Perkins also makes the interesting choice to reveal the identity of her killer halfway through the plot. Not just to the reader, the characters actually see him and identify him to the police a little past the midway point in the novel. This took away a lot of the suspense that had been building up. If the big question is "Who is the insane killer?" then answering that question with more than one hundred pages left to go drains away the energy. It also led to a messy and somewhat confusing climax.
Overall, I can admire that Perkins attempted to break out of her comfort zone and offer her readers something entirely different. I would like to see another thriller novel from her, just to see whether or not the suspense aspects of the plot have managed to supersede the romantic elements.
My rating: 2.5/5
You can find There's Someone In Your House here on Amazon or here on Book Depository.
Happy reading everyone!