Here we are again! The stockings are hung. The hot chocolate has been poured. Christmas movies are playing on the T.V. and I am definitely in the mood for a long winter's nap.  As the year draws to a close, it's time for us to take a look back and remember all the many fond and perhaps not-so-fond memories we've made this year. Here at oneyearonehundredbooks, this means it's time for our 2nd annual best and worst lists! This year we are starting with the "worst". It is important to clarify that I do not mean that any of these books are terribly written or that the author shouldn't take pride in what they have achieved. This list is more for those books that just didn't quite live up to the hype or the ones that simply weren't my cup of tea. So without further ado, I present to you the ten most disappointing books that I read in 2018, beginning with the honorable mentions.
Honorable Mention: Penpal by Dathan Auerbach
     Reddit contributor turned published author Dathan Auerbach has some delightfully creepy moments in this short horror novel. Some of the chapters were better than others though, and overall this book was disjointed and uneven.
Honorable Mention: The Invasion by Peadar O'Guilin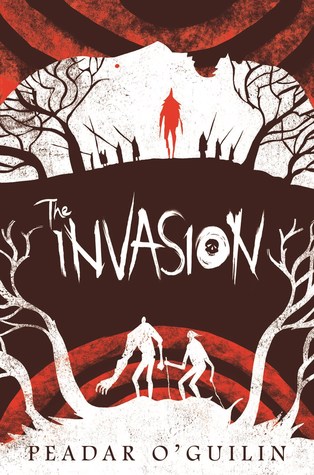 This is one of those novels that was not bad at all, just disappointing. It failed to live up to the example set by the first installment in the series, and lacked any major character development.
10) The Troop by Nick Cutter
     I'm a huge fan of the horror genre, and was really excited to read this book while I was on a camping trip this summer. Sadly, The Troop lacks any kind of exposition and never takes the time to flesh out its characters, relying instead on graphic and gruesome descriptions of bones and bodies.
9) See What I Have Done by Sarah Schmidt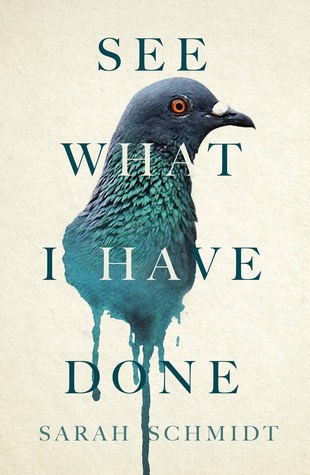 The story of Lizzie Borden is known all around the world, and this historical fiction novel set out to tell her story as well as her sisters. None of the characters are terribly interesting, however; and this novel ended up a yawn instead of a scream.
8) A Thousand Acres by Jane Smiley
     I often find that I am not terribly impressed by Pulitzer and Nobel Prize winning novel. Similar to the Academy Awards, I think the judging is very biased towards only specific types of stories. A Thousand Acres was yet another example of a Pulitzer-winning novel that offered nothing particularly new or imaginative.
7) Who Fears Death by Nnedi Okorafor
     Set in post-apocalyptic Africa, this novel never adequately explains the world it inhabits. I often felt confused as characters seemed to gain new abilities at random, and there was more than one instance of deus ex machina. This is a book in need of a prequel.
6) The Gods of Howl Mountain by Taylor Brown
     The Appalachian Mountains are shrouded in mist and mystery, as are the people who live up in the hills. This historical fiction novel about a war amputee turned bootlegger should have been more exciting than it was. As it stands, I can barely remember the plot.
5) Friend Request by Laura Marshall
     The book that caused me to temporarily back away from the thriller genre, I think Friend Request suffered from a cascade effect. I had read several disappointing and forgettable thrillers lately, and this novel, about a women who is contacted on Facebook by a deceased schoolmate, was just the cherry on the sundae.
4) The Traitors Wife by Allison Pataki
Way back at the beginning of the year, The Traitor's Wife was the first book that really just failed to impress. The main character is a selfish, spoiled bitch with absolutely no character arc, and the supporting cast is either entirely moronic or simply unnecessary to the plot.
3) Gone by Michael Grant
    This book earned its spot high on this list because it made me look bad in front of my book club. I chose this YA science fiction novel, about a town where all the adults suddenly vanish, as my very first "pick" and, needless to say, it was not well received. Potentially because it was written by someone who had only the most passing knowledge of teenagers and how they behave.
2) A Thousand White Women by Jim Fergus
    I remember writing the review for this novel, and thinking that it was good on paper. The novel dealt with the sensitive issue of Native Americans and the United States government with delicacy and tact. However, the cringe-inducing dialects and italics used in the dialogue of the different woman ruined this novel for me entirely. I have never worst-listed a book based solely on formatting, so this was a first.
1) The Devil's Banker by Christopher Reich
     Another book club pick (not mine), The Devil's Banker is what happens when American white nationalism gains sentience and writes a novel. It is a collection of loosely gathered racial biases held together with the glue of fear-mongering and lacquered over with a shiny coat of ignorance.
And there you have it! I am so interested to see what you all think. Are there any books that deserve a second chance? Do you have any of your own suggestions for most disappointing book of the year?
Coming up soon: My Favorite Books of 2018
Happy reading everyone!